My wifes 1.6 CC has been leaking a tiny amount of fluid (I'd not bothered examining as it was really tiny amounts), but last night on a 15 min journey, max 50mph it giot to over 100 degrees, and there was no hot air blowing although the heater was set to full.
I investigated this morning, and the coolant reservoir was empty.
I topped it up, left it running for 10 mins, got up to about 80 degrees, the water started pouring out from underneath the radiator.
Well, I say underneath, but as the photos below show, it actually looks like it's coming from the top of the rad. I can't see any pipes/connections etc, so can anyone offer any advice as to where it is coming from please?
We could do with getting it sorted asap as she needs it for work, but funds are limited so I don't just want to dump it into a garage, as last week we had to get the clutch & cat done, ouch!
Thanks in advance.
Here's the pictures:-
On this one you can see the staining down the side of the rad...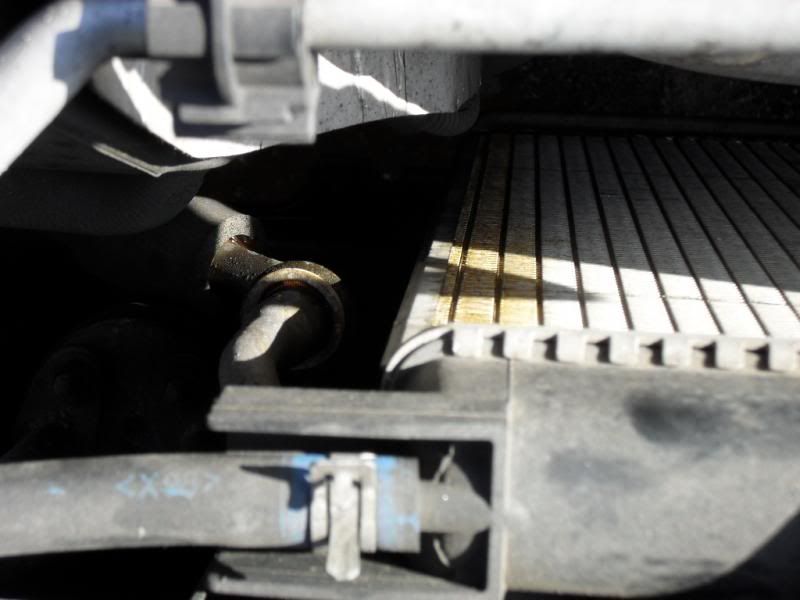 On this one (is that the a/c condenser?) water is sat on top of it, so it must have been leaking at the top somewhere.